I

celandic old school death metal band Narthraal is about to release their debut album named "Screaming From The Grave". The album is released

May 26th

via Finnish label Inverse Records.
The first single "Death Of The Undying" can be heard on Spotify:
https://open.spotify.com/track/2Ttf0OrOkCXnGnXEd4tw4U
The band also released a music video from the single and it is available here:
https://youtu.be/H2HsWzP1_MM
Vocalist/bassist Viktor comments the album and single:
"
Screaming From The Grave focuses more or less on human greed and how it is consuming the world and destroying it, the evil of organized religion and of course, gore, death and zombies!. Death of the undying revolves around religion and how more and more people are slowly becoming enlightened
"
He also gave details about the upcoming tour "
The upcoming tour 'Lullabies From The Grave' is our very first tour overseas and we can't wait to stand on stage in front of a whole new audience!
"
Track list:
01 Death Of The Undying
02 Screaming From The Grave
03 Million Graves To Fill
04 Worldwide Destruction
05 Envy
06 Descent Into Darkness
07 Blood Path
08 Symbols Of Hate
09 Feed The Pig
10 Dismember The Entombed
Line-up:
Vocals/Bass: Viktor Penalver
Rhythm Guitar: Antonio Aguilar
Lead Guitar: Birkir Karason
Drums: Jónas Haux

Discography:
Blood Citadel (EP) 2014
Chainsaw Killing Spree (EP) 2016
Screaming From The Grave (Album) 2017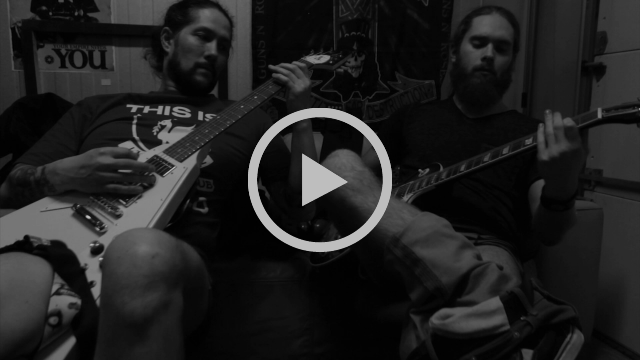 Narthraal - Death Of The Undying (Official video)